For years many people laughed at the idea of a floating dump truck. "Why would someone want that? The power needed to lift any heavy machinery like that would make it impractical. Wheels are a far better solution."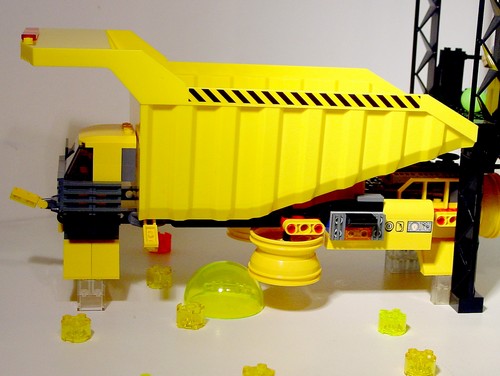 But everything changed when Talrtre 4 was discovered. It was a vast planet that was a virtual gold mine of everything; uranium, rare isotopes, jewels the size of heads, methane, gold… everything was there for the taking. But the problem was that less than 1% of the planet had a surface; the rest was a vast bogland of riches, a bogland that was highly destructive to metals and ceramics.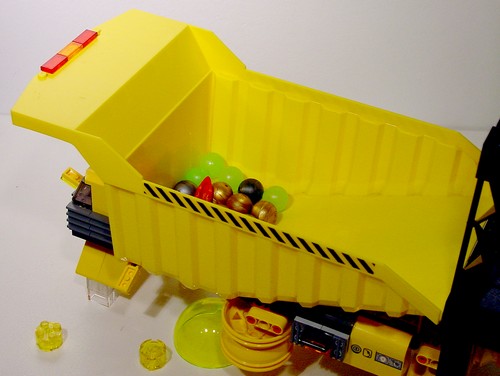 At first people were happy with just sucking up from the side of the small islands on Talrtre 4, but it was soon found that the islands for some reason repelled most of the better resources; a better solution needed. One day a thrill seeker was testing out a new floater-bike and he strayed over the boglands by mistake. Instantly his floater shot up in the air, and he was never seen again. This tragic incident led to some research and it was found that the vapours from the boglands increased the efficiency of most floaters by 500%! Thus the concept of floating refineries was born.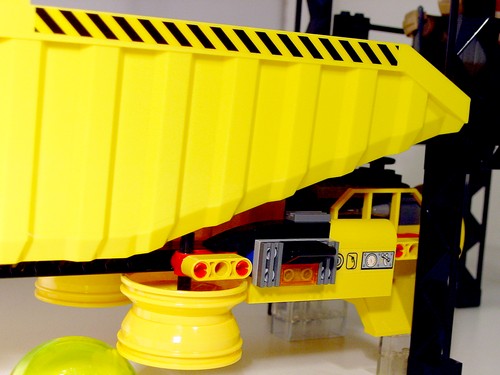 It was soon realised that a way for transporting the processed goods to the spaceports was needed, so reluctantly tenders were put out for a floating dump truck. In under a day most truck companies revealed that they had a design ready, but none wanted to discuss why they had one made already.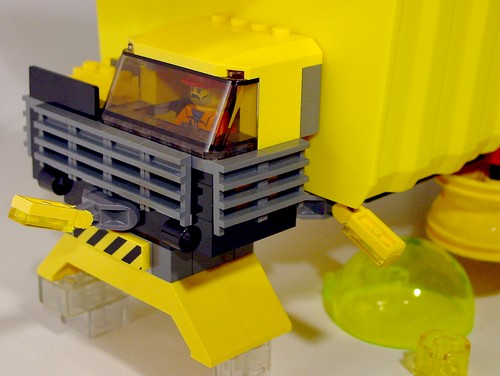 Today Talrtre 4 is covered with thousands of floating dump trucks, colloquially known as Bogfloaters. (Not to be confused with floating bogs…)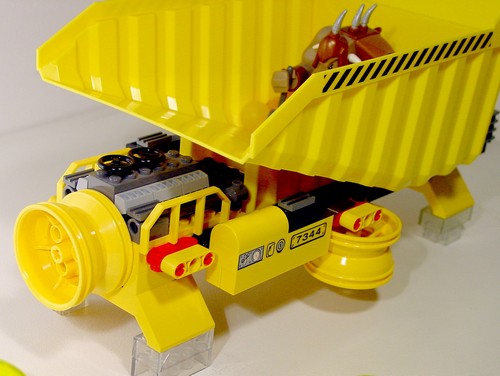 Boring notes from reality land
I bought 7344 soon after my return to the light… but it didn't take long for me to start regretting it. It doesn't fit into towns at all, so it was shelved fast. Re-building it into a space-dump-truck occurred to me a year later! Aside from the black beams at the bottom it only uses parts from the set. It's currently in semi-broken state but the concept is so silly yet semi believable that I plan to re-work it.